How To Be Flagrant
Genuinely desire success in those around us and do what we can to make it happen.
Our clients and teammates have different needs and definitions of success. Flagrant is a glorious intersection of fire-in-the-belly and heart-on-the-sleeve. Any of us could be one-off consultants, but we care too much about working closely with other people to do that. When you work with Flagrant, you work with a company of (emo) ears.
What we value most
Being our most undisguised selves.
Humanity is a gift that will never be one-upped by technology.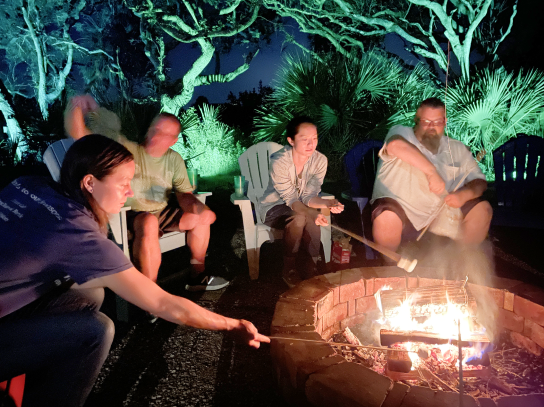 Having serious fun.
And never fun seriousness. It's entirely possible to do important work and enjoy it. We do that by building human moments into every workday.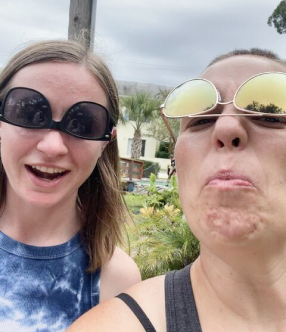 Letting everyone pull the lever.
Dibs ain't a thing here. This is an all hands company. We all get to experiment with giving feedback, leading workshops, meeting with clients, and pitching products. We carve out time to be curious at work so professional development is part of your day to day.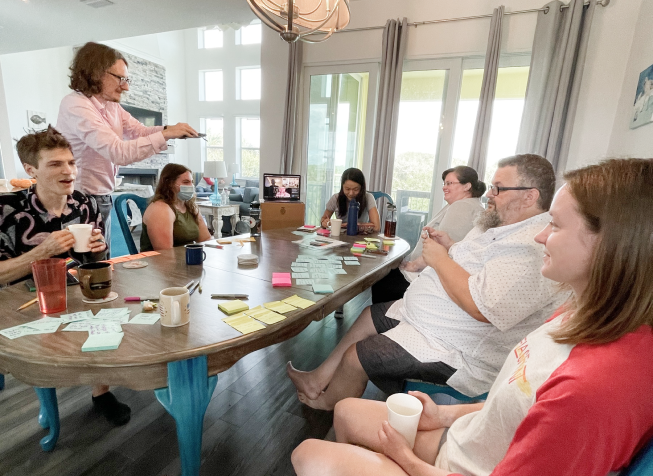 Leaving nothing buried.
People work with Flagrant because of what we reveal. Whether it's letting another company borrow Our Interview Process or digging deep into legacy code to set a client up for total autonomy, we uncover all the treasure in the sandbox.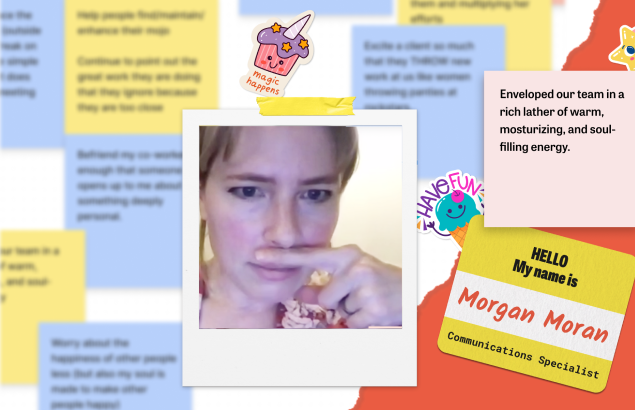 Unlearning what's expected.
So we can deliver the unexpected. Work has been a rigid transactional thing for decades. We bring more flow to create the ultimate safe space for brave ideas.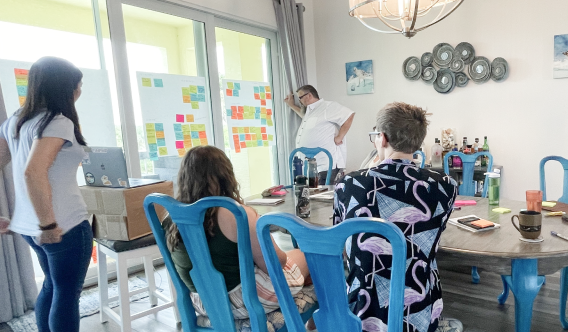 Snaktiv, onward, procrastinate never!!!

Yossef Mendelssohn

Senior Developer
WHAT'S A TYPICAL DAY LIKE?
FULLY REMOTE WITHIN NORTH AMERICA
Weirdly communal. Though you have a lot of freedoms at Flagrant, we build-in daily touchpoints and plenty of self-care prompts to keep WFH life connected, sustainable and joyful. Meet the team.
Sticky Note Game
EVERY SIX MONTHS PER EMPLOYEE
Don't think, just stick. Virtual interactive collab to riff on your life and work goals. We group them into sticky note buckets and unpack together.
Design Critique
ONCE A WEEK
Designers meet each week to provide structured critique to one another. Because "that looks great!" never helps anyone.
Clap + Cringe
EVERY TWO WEEKS
Share the successes and the stinkers. Show what led to the rise and fall of recent projects to learn how to start farther ahead next time.
Dev Round Table
EVERY TWO WEEKS
Developers and designers meet internally as well as with clients to discuss blockers, review goals and share out progress.
Experiments Review
ONCE EVERY WEEK
Share the successes. And the stinkers. Show what led to the rise and fall of recent projects to gain tangible takeaways and learn more about your talented teammates.
Flagrant Recharge + Reset
ONCE EVERY MONTH
Reset: Workshops to decompress and check in with one another. Recharge: A recess. We play games and sometimes hire a magician.
Pairing + Mentoring
EVERY WEEK, VARIES DEPENDING ON NEEDS
Choose an internal champion to be your person! We know WFH life can feel isolating, and schedule regular check-ins to keep dialogue open and skill share flowing.
Internal Projects
ONCE EVERY WEEK
Billable hours are neat but so is dedicated time to explore and discover on our own terms. We allocate work hours for personal branding projects, product pitches and rotating experiments.
Daily Team Activity
DAILY AT 10am CENTRAL
We meet every week day to share what we're working on so everything is out in the open. No secret burnout in one department while another has its feet up. We also end each call with a fun prompt to connect before charging into our days.
Other Benefits and Perks
Remote First

US + UK only (for now)

Paid Time Off

32 Days Total

Flagrant Socials

Company Reset + Recharge

Healthcare

Health, Dental, Vision

Learning Budget

Conferences, Training, Webinars

Quality People

An Intentional, Chosen Community

Flexible Work Life Balance

40 Hour Work Weeks

Annual Company Summits

Twice A year, Anywhere in the world

Days of Service

Bi-Annually As a Company
IS THERE AN OPEN
SEAT FOR ME?
While we might not say we are hiring, we are always open to talk to cool people and see where you might blaze a new trail for us.
Let's Meet